Lugar
What is, what was, what will never be…
you see it all, and it sees you.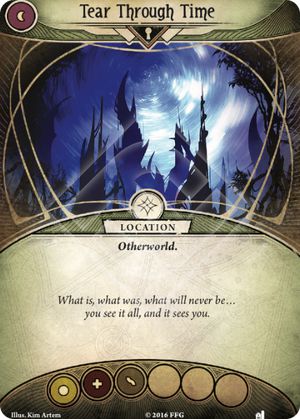 Lugar
Otherworld.
Shroud: 2. Clues: 2.
Spend 2 clues: Resign. You find a new path and hope that it leads back to safety.
Kim Artem
Perdidos en el tiempo y el espacio #322. Lost in Time and Space #12.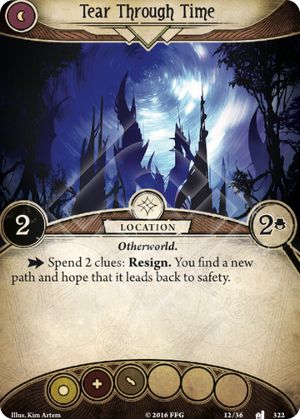 No review yet for this card.