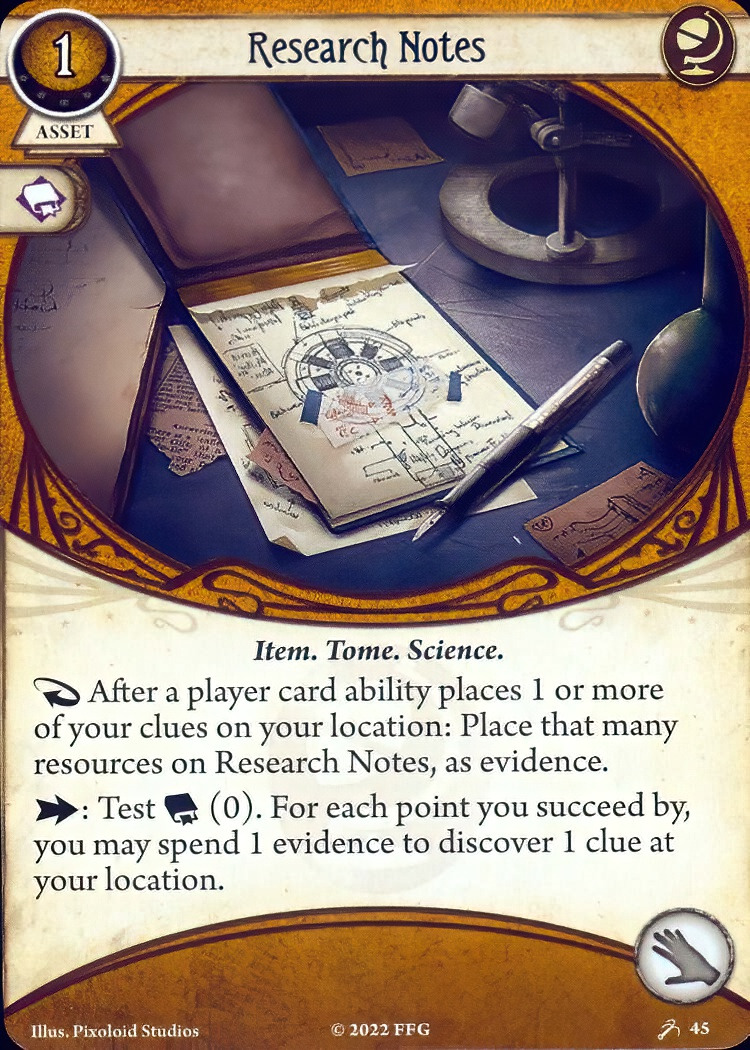 Other reviews have been dealing with this card well. I wanted to mention a few other things from my experience using it with Daisy Walker.
This is a strong card, but it feels like something that's only effective if you make it a core (if not the core) of your deck.
White Liger mentioned in a comment on another review that Abigail Foreman is strong with this card. With Research Notes attached to Abigail, you can double the number of clues you get from your success without any of the cost in evidence. This means you won't need a second copy of Research Notes.
If you're playing this, and need resources, you'll likely benefit from taking Crack the Case. You'll have a decent chance of taking advantage of a high shroud location multiple times.
Here is another card that involves resources. If you're running Research Notes, there is also a good chance you'll be running Research Librarian in order to find both of them (at least before you upgrade). Astounding Revelation will trigger when you use Research Librarian.
The Raven Quill is also convenient, since you can use it to find (or recover) your Research Notes and play it without an extra action, have it take up no slot (in case you want to include something else in your hand or other tomes). Being able to recover your Research Notes is particularly important if you're deck is built around it and you'd be out of luck without both copies.