Lugar
Mont Saint-Michel's main road courses around the abbey, lined with shops and homes for fishermen and farmers.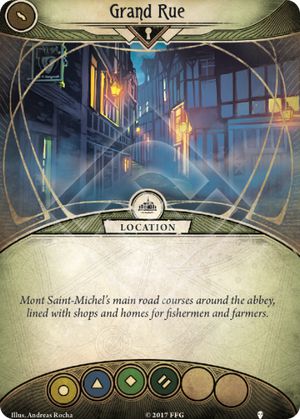 Lugar
Velo: 1. Pistas: 1.
Forced - After you succeed at a skill test by 1 or less while investigating Grand Rue: Place 1 doom on the agenda with the most doom (if they are tied for the most doom, choose one to place 1 doom on).
Andreas Rocha
Surgen estrellas negras #284. Surgen estrellas negras #13.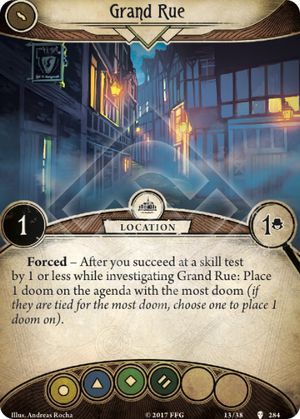 No review yet for this card.