Enemigo
Humanoid. Monster. Serpent.
Fight: 2. Health: 3. Evade: 2.
Damage: 1. Horror: 1.
Hunter.
Brood of Yig gets +1 fight for each vengeance point in the victory display.
A serpentine creature with scaled arms, bearing primitive armor and weaponry.
Hector Ortiz
La era olvidada #83. Agents of Yig #1-3.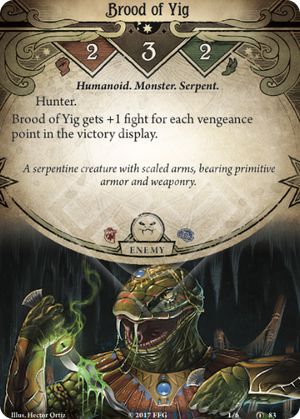 No review yet for this card.