Peril.
Revelation - Choose a location where there is at least 1 investigator. Place 1 doom on that location. Each investigator at the chosen location takes 1 horror.
It was not a natural death.
Helge C. Balzer
La era olvidada #92. Ruinas olvidadas #1-2.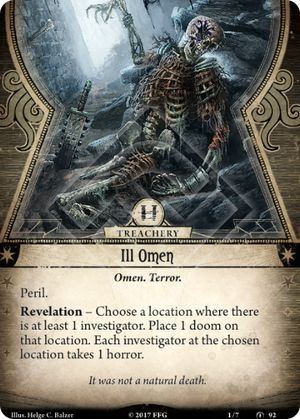 No review yet for this card.