Enemigo
Humanoid. Monster. Serpent.
Fight: 3. Health: 3. Evade: 3.
Damage: 1. Horror: 1.
Prey - Poisoned investigator.
Retaliate.
While Fang of Yig is engaged with a poisoned investigator, that investigator cannot play cards or commit cards to skill tests.
Hector Ortiz
La era olvidada #98. Yig's Venom #1-2.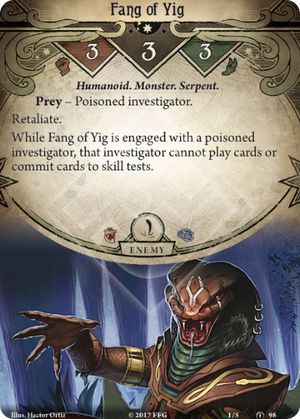 No review yet for this card.