Revelation - Test (0). Regardless of whether this skill test succeeds or fails, choose and discard all but X cards from your hand. X is your modified skill value for this test.
It was not a kidnapping, but an exchange.
Adam S. Doyle
La Ciudad de los Archivos #263. The City of Archives #39-40.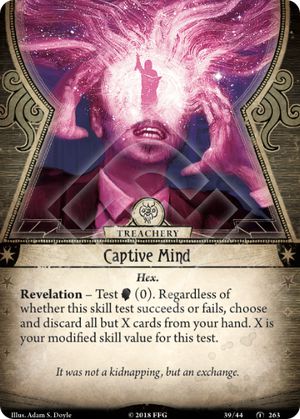 No review yet for this card.