Revelation - Test (2). This test gets +1 difficulty for every 10 cards in the encounter discard pile. If you fail, discard an asset you control.
On the morning of the 29th Gilman awaked into a maelstrom of horror. – H. P. Lovecraft, The Dreams in the Witch House
Ethan Patrick Harris
El nombre secreto #145. El nombre secreto #30-31.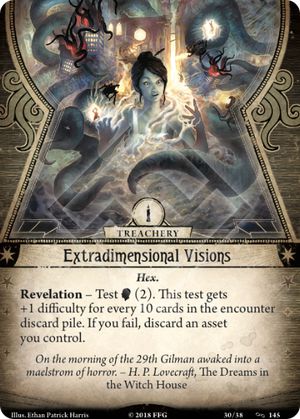 No review yet for this card.