If you control at least 1 (///) key, Beneath the Lodge gains peril and its skill test gets +1 difficulty.
Revelation - Test (3). For each point you fail by, you must either lose 1 clue or take 1 horror.
Dual Brush Studios
Por el bien común #225. Por el bien común #33-34.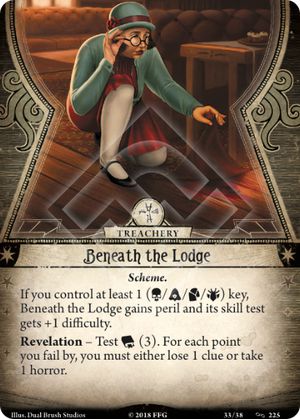 No review yet for this card.