Lugar
As you approach Hangman's Hill once more, you find it devoid of any activity - from the living or otherwise. It seems the coven has left this place behind, at least for the time being.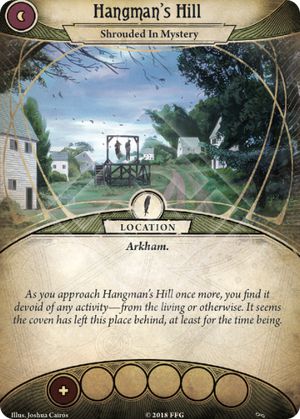 Lugar
Arkham.
Velo: 4. Pistas: 1.
Take 1 damage: Move 1 breach from Hangman's Hill to the current act.
Victoria 1.
Joshua Cairós
En las garras del caos #304. Secretos del universo #3.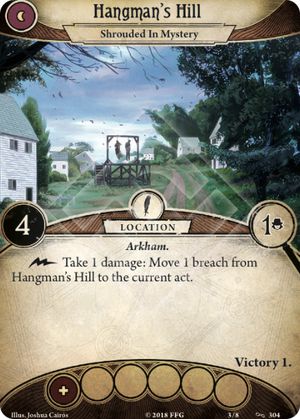 No review yet for this card.