Enemigo
Creature. Zoog. Elite.
Combatir: 3. Salud: 3. Evitar: 3.
Daño: 1. Horror: 1.
Spawn - Any Enchanted Woods location (unrevealed, if able).
Aloof.
Forced - At the start of the enemy phase, if Ancient Zoog is ready: Add 1 swarm card to each swarming Zoog enemy in play.
Felicia Cano
Los devoradores de sueños #61. Más allá de las Puertas del Sueño #23.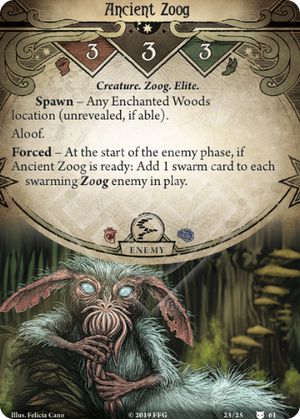 No review yet for this card.