Lugar
Through an unmarked door in the hall behind the experimental therapies ward, a dark staircase leads deeper into the hospital.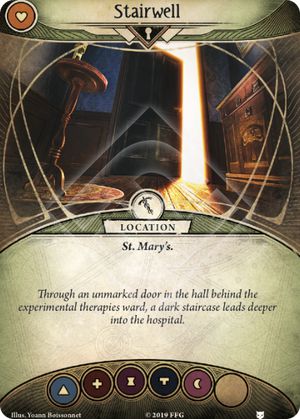 Lugar
St Mary's.
Velo: 3. Pistas: 1.
After you enter Stairwell from a non-Basement location: Move to a Basement location. Then, test (4). If you fail, take 2 damage.
Forced - After Stairwell becomes infested: Make an infestation test.
Victoria 1.
Robert Laskey
Los devoradores de sueños #74. Pesadilla consciente #12.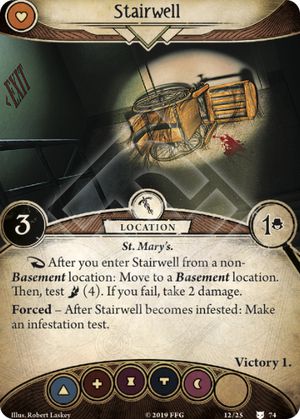 No review yet for this card.