Enemigo
Humanoid. Staff. Spider.
Combatir: 2. Salud: 2. Evitar: 2.
Daño: 1. Horror: 1.
Hunter.
Forced - When Corrupted Orderly is dealt 1 or more damage while at an infested location: Cancel 1 of that damage.
Robert Laskey
Los devoradores de sueños #82. Pesadilla consciente #21-22.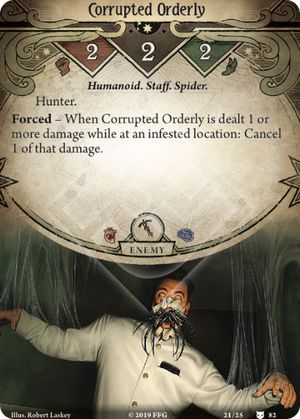 No review yet for this card.