Lugar
Growing up, you were always warned to stay out of the woods at night. Now you know why.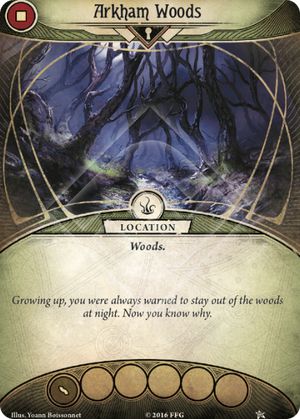 Lugar
Woods.
Velo: 4. Pistas: 1.
Forced - After an investigator at this location succeeds at a skill test on a treachery: That treachery gains surge. (Group limit once per round.)
It seems to groan and twist in the chill wind, as though alive.
Lukasz Jaskolski
Regreso a La noche de la fanática #33. Regreso al Devorador de las Profundidades #2.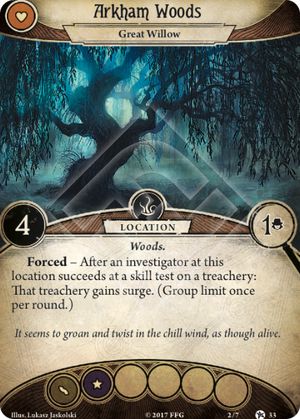 No review yet for this card.