Surge.
Revelation - Attach to a Brood of Yog-Sothoth enemy in play without a copy of Imperceptible Creature attached. Remove 1 clue from that enemy.
Attached enemy gains Elite.
Matthew Cowdery
Regreso a El legado de Dunwich #46. Return to Undimensioned and Unseen #6-7.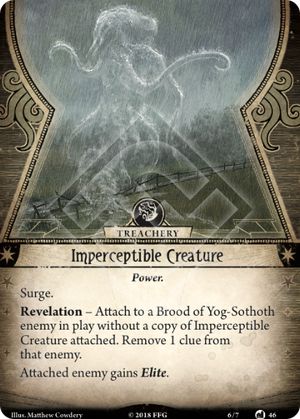 No review yet for this card.