Canal Saint-Martin - Reverso
Lugar
This underground canal connects the river Seine to the Canal de l'Ourcq. An old, cracked staircase leads down to the canal's entrance.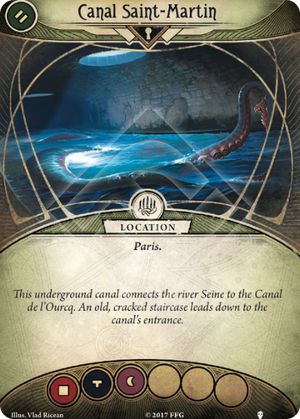 Lugar
Paris.
Velo: 3. Pistas: 1.
While you are at Canal Saint-Martin, you must use your in place of your , and vice versa.
Victoria 1.
Vlad Ricean
Regreso a El camino a Carcosa #44. Regreso a El fantasma de la verdad #5.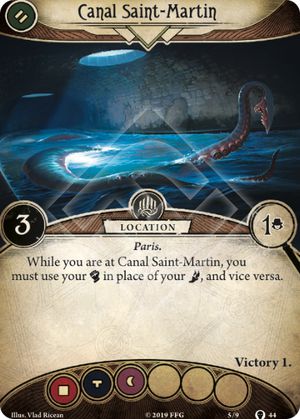 No review yet for this card.