Enemigo
Monster. Dhole.
Fight: 2. Health: 3. Evade: 3.
Damage: 1. Horror: 1.
Spawn – Any non-Bayou location.
Prey – Lowest remaining health.
Hunter.
Forced – When Slime-Covered Dhole enters a location: Each investigator at that location takes 1 horror.
Allison Theus
La maldición del rougarou #31. Curse of the Rougarou #4-5.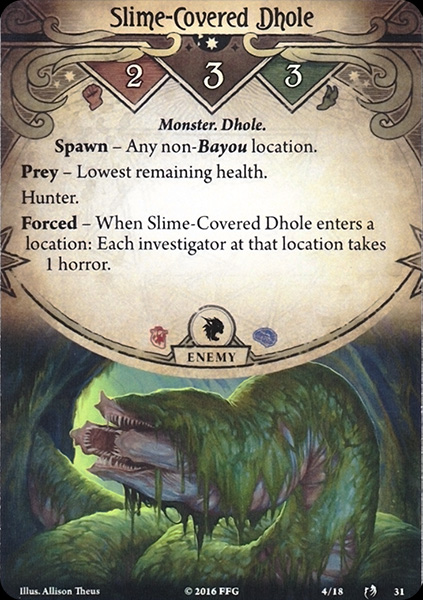 No review yet for this card.