Apoyo. Arcane
Hechizo.
Cost: 3.
Test Icons:
Usos (4 cargas).
Gasta 1 carga: Combatir. Este ataque usa en lugar de e inflige +1 de daño. Si es revelado un símbolo , , , , o durante este ataque, recibe 1 punto de horror.
Brian Valenzuela
Caja Básica #60.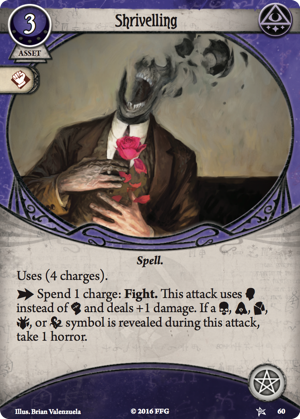 The "If a symbol is revealed..." effect triggers during Step 3 of the Skill Test Timing.
Last updated
No review yet for this card.