Revelation - Test (3). If there is a Spider enemy at your location, you cannot commit cards to this skill test. If you fail, you cannot attack or investigate until the end of the round.
Helge C. Balzer
Los devoradores de sueños #85. Agentes de Atlach-Nacha #3-4.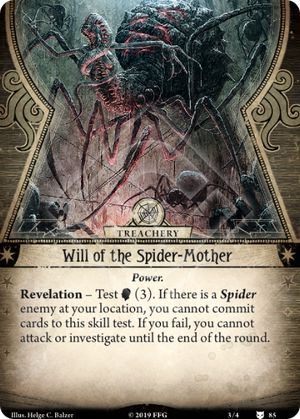 No review yet for this card.