Enemigo
Humanoid. Monster. Ghast.
Combatir: 2. Salud: 2. Evitar: 3.
Daño: 1. Horror: 1.
Hunter.
Prey - Most damage.
Forced - After Hunting Ghast enters a location with a Gug enemy: Ready each Gug enemy at its location and deal 1 damage to Hunting Ghast.
Owen William Weber
Los devoradores de sueños #91. Criaturas del Mundo subterráneo #1-3.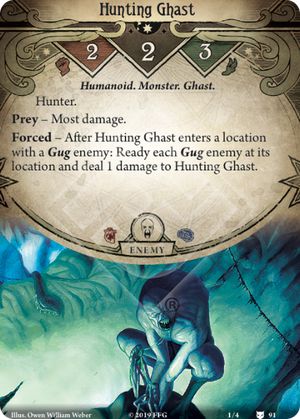 No review yet for this card.