Peril.
Revelation - Choose a skill (, , , or ). For the remainder of the round, each investigator gets -2 to the chosen skill. You cannot choose a skill that has already been chosen by a copy of this effect this round.
"...no god or daemon could have aspired to discoveries and conquests like those which we planned in whispers." – H. P. Lovecraft, "Hypnos"
Adam Lane
Los devoradores de sueños #90. Susurros de Hipnos #1-3.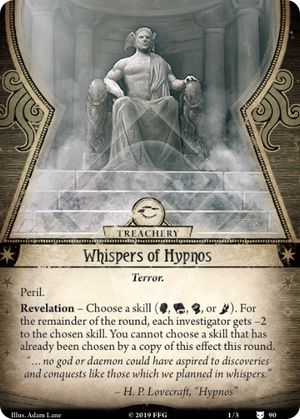 No review yet for this card.