Peril. Hidden.
Revelation - Secretly add this card to your hand.
You cannot play cards or commit cards to skill tests with an odd number of words in their title. (A word is any text separated by spaces.)
Discard a player card with an even number of words in its title from your hand: Discard this card from your hand.
Billy Norrby
Los devoradores de sueños #89. Agentes de Nyarlathotep #4.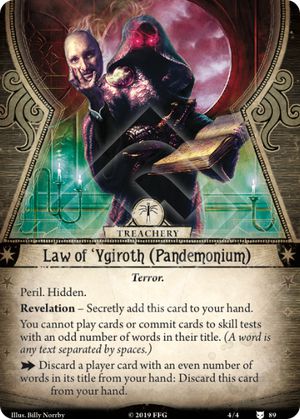 No review yet for this card.