Revelation - Test (5). For each point you fail by, take 1 horror, to a maximum of 3 horror. For the purposes of counting icons committed to this skill test, , , and icons count as matching icons, and and icons count as 2 matching icons.
Michael Williams
Los devoradores de sueños #94. Maldición del soñador #3-4.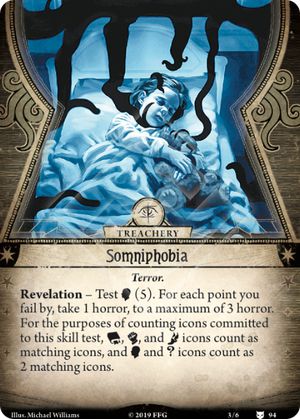 No review yet for this card.