Revelation - Attach Hunted by Corsairs to the current act.
Forced - When the act advances: Each investigator takes 2 damage.
Attached act gains: ": Test (4) to outwit the Corsairs or (4) to sneak past them. If you succeed, discard Hunted by Corsairs."
Joshua Cairós
Los devoradores de sueños #104. Corsarios #1-2.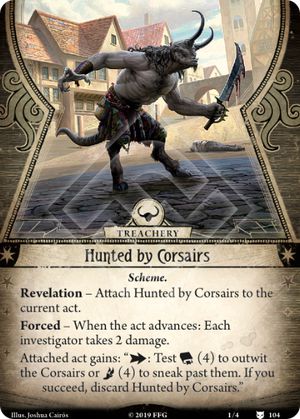 No review yet for this card.