Enemigo
Humanoid. Monster.
Combatir: 2. Salud: 4. Evitar: 5.
Daño: 1. Horror: –.
Spawn - Nearest City or Surface location.
Alert.
Forced - After Corsair of Leng attacks via its alert keyword: It gets -3 evade for the remainder of the phase.
Marius Bota
Los devoradores de sueños #105. Corsarios #3-4.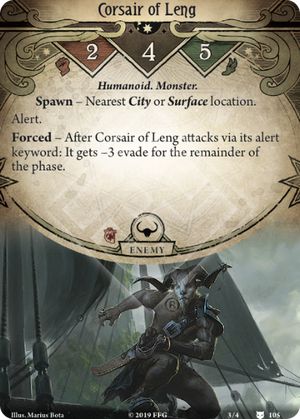 No review yet for this card.