Each investigator at Dianne Devine's location cannot discover or take control of clues.
Forced - At the beginning of the enemy phase: Find the Bystander asset with the fewest clues on it (among Bystander assets with at least one clue). Move Dianne Devine to that asset's location, if able.
Anna Steinbauer
Return a El camino a Carcosa #25. Regreso a El último rey #6.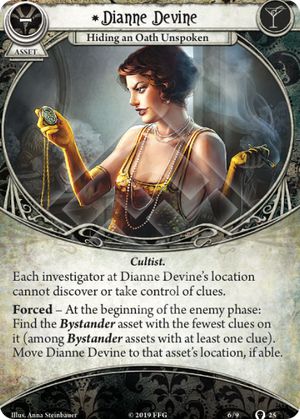 No review yet for this card.