Seven Hundred Steps - Reverso
Lugar
"So asking a farewell blessing of the priests and thinking shrewdly on his course, he boldly descended the seven hundred steps to the Gate of Deeper Slumber." – H. P. Lovecraft, The Dream-Quest of Unknown Kadath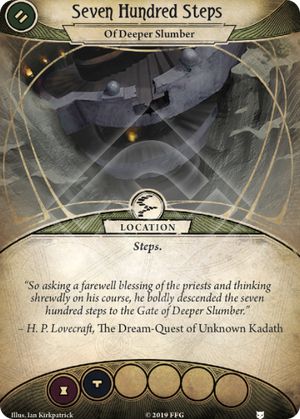 Lugar
Steps.
Velo: 2. Pistas: 1.
Forced - When you leave the Seven Hundred Steps: Take 1 horror for each card in your hand in excess of 3.
: Choose and discard 1 card from your hand.
Ian Kirkpatrick
Los devoradores de sueños #47. Más allá de las Puertas del Sueño #9.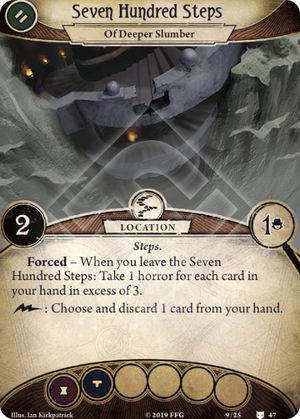 No review yet for this card.