Revelation - Put Dreamlands Eclipse into play next to the agenda deck.
Forced - When you initiate an investigation: You must either take 1 horror, or your location gets +2 shroud for this investigation.
Forced - At the end of the round: Discard Dreamlands Eclipse.
Jason Caffoe
Los devoradores de sueños #96. Tierras del Sueño #1-2.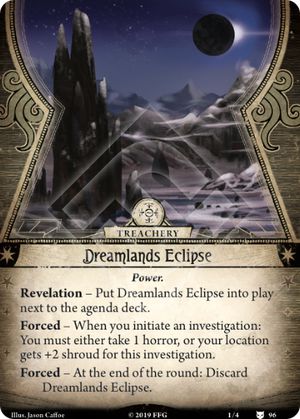 No review yet for this card.